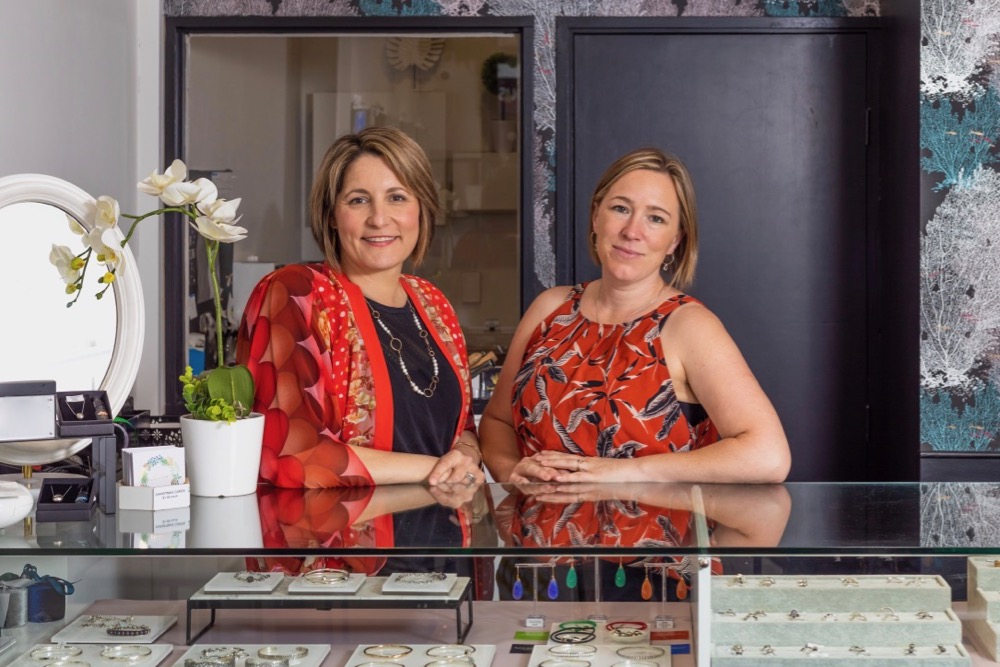 Located in the vibrant city of Nelson, our boutique stocks the signature styles you see on our website and a lot more. You will also find our more minimalist MOD collections, unique nuptial rings and special occasion jewellery.
We also create limited-edition collections using an array of materials such as copper, brass, semiprecious beads, pearls, NZ paua and pounamu.
Every piece is designed and made by hand in our workshop above our Nelson store. Our jewellery is ethically made by people who truly love what they do.
Our friendly and skilled staff offer personal service and one-on-one styling advice. We want your experience to be enjoyable and carefree so you can leave our store feeling 100% confident and satisfied with your selection.
We look forward to your visit!
191 Hardy Street, Nelson 7010, New Zealand
Phone03 970 0232
Shop hoursMon-Fri 10am-5pm, Sat 10am-2pm